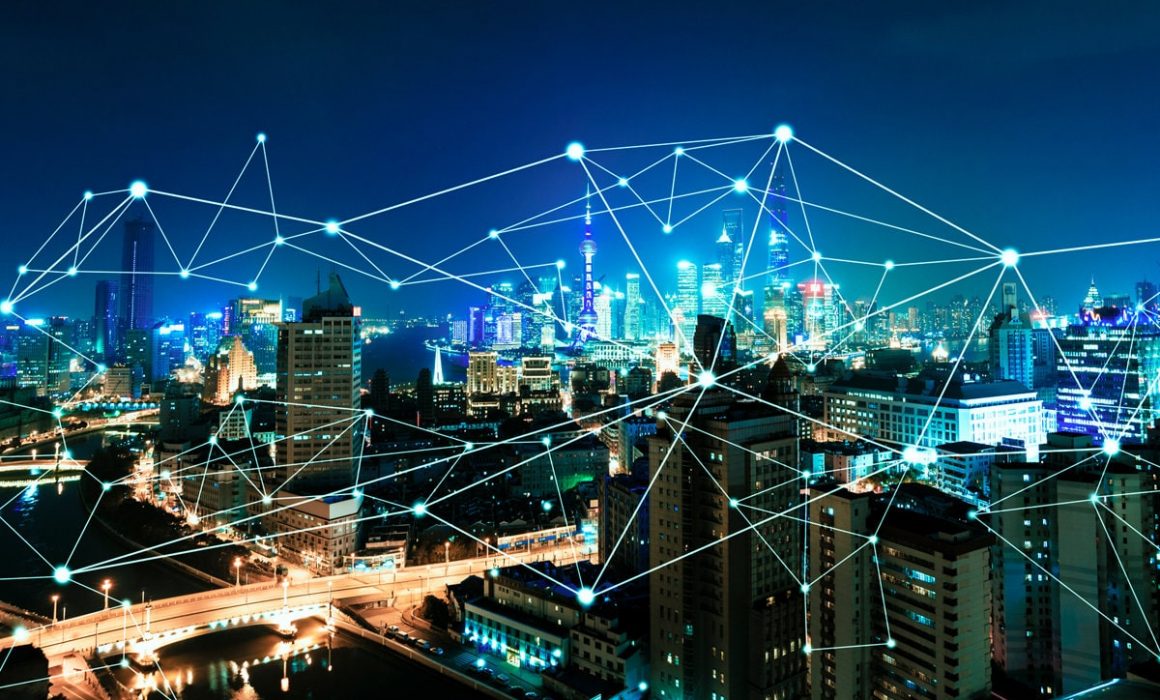 The digital interconnection of billions of devices is today's most dynamic business opportunity.
– Frank Burkitt/Strategy&
According to Strategy&, in 2014, it was predicted that by 2020, an estimated 50 billion devices around the globe will be connected through Internet, and one-third of them will be computers, smartphones, tablets, and TVs, and the remaining will be other kind of devices including sensors, intelligent devices, etc. This number has already been surpassed in 2018, and the exponential growth is reaching towards doubling in 2020. Strategy& also estimated the potential economic impact of IoT by 2020 to be USD 2tn to USD 4tn.
The IoT has opened up tremendous business opportunities for variety of players, with transformative shift for the economy. It has also extended to incorporate data analytics, cloud computing and mobility solutions.
In the early days of this technology, IoT was used by most of the businesses for identifying and improving their internal operations and services. The greatest business value of the IoT would involve in getting to know customers – both consumers and businesses more intimately and providing customized and personalized digital services and experience to delight them.
Though it's still to go through significant adoption, IoT is one technological platform that interconnects range of systems, products and services from simple monitoring of home temperature to fully connected factories, hospitals and smart cities. IoT moved into growth phase after these systems were provided with intelligence, internet connectivity, accessibility through cloud and smartphones.
RARELY HAS A SINGLE TECHNOLOGICAL PLATFORM COMBINED THIS MUCH COMPLEXITY, GLOBAL REACH, AND NOVELTY.
– Frank Burkitt, Strategy&
The business opportunities provided by IoT would be broadly divided into three strategic categories.
Enablers – that develop and implement underlying technology.
Engagers – that design, create, integrate and deliver IoT Services.
Enhancers – that devise their own value-add services on top of the services provided by Engagers.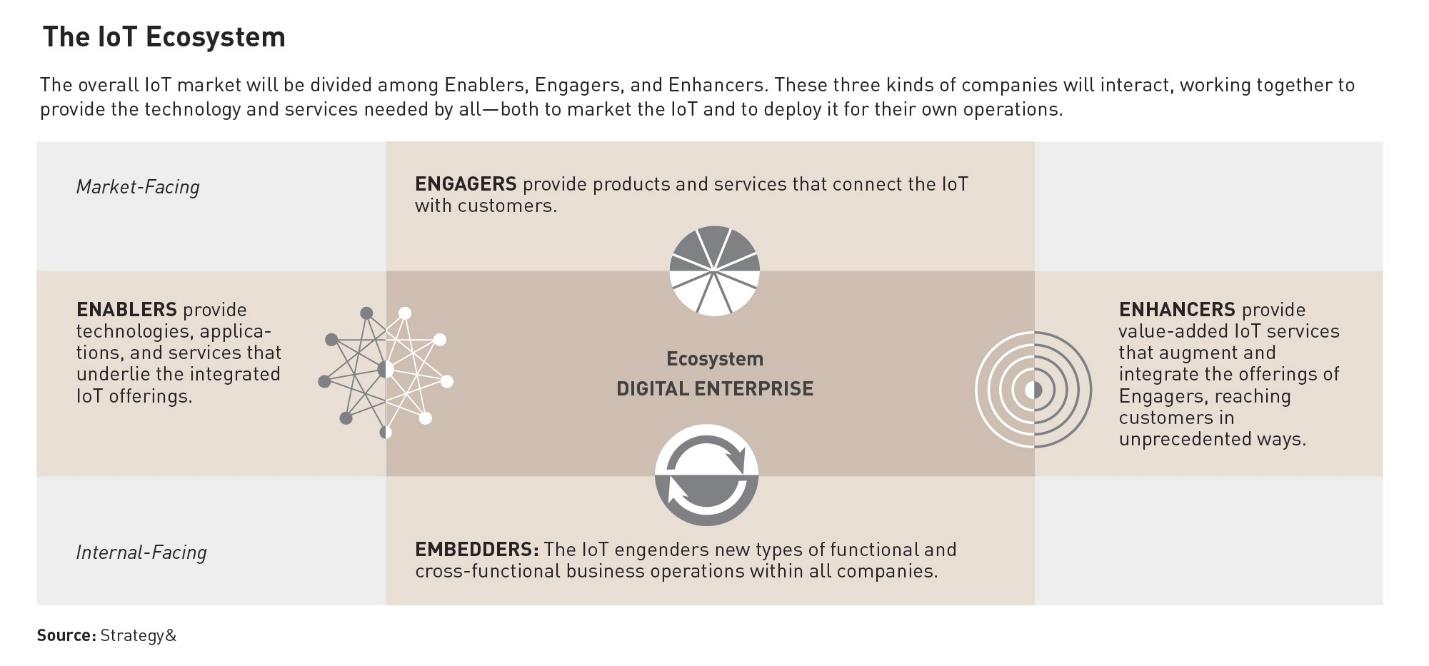 A wealth of opportunities exist for each of the three types of IoT strategy models: Enablers, Engagers, and Enhancers. Many challenges need to be addressed with respect to security and reliability, as consumers and businesses expect greater control over their data. It will also help build further services by using analytics to gain insights from the wealth of new data provided by the connected devices.
To deliver products and services based on IoT it requires a combination of technological offerings.
Endpoints – single function sensors and systems that reach out to the world around them.
Simple hubs – the devices that connect endpoints to broader networks.
Integrating hubs – that connect simple hubs and outside connections.
Network and cloud services – that provide the infrastructure of IoT, which can either be private or public. These services deliver seamless and transparent connection to the Internet.
Enhanced services – the most technologically sophisticated components of IoT that will make use of the information collected and analyzed by other platforms and services to deliver broad-based interactive functions.
Strobus has developed expertise in IoT over the years, and with a clear value-proposition to offer, building value to customer facing businesses in the above strategic roles depending on the business requirements of its clients.
With capabilities in experience design, Strobus creates value in IoT through the transformation of customer experience.